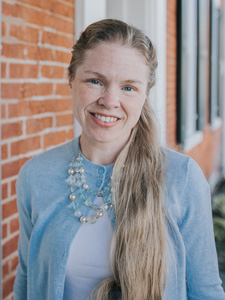 Our new team spotlight series here at Victory Closets highlights some of the great team members we have the pleasure of working with every day. Get to know the awesome team behind the best custom closet system available.
Brave enough to be first up on the hot seat is the owner of Victory Closets of the Susquehanna Valley – Esther Riddle. Find out what Esther had to say below!
Q: What's your favorite childhood memory?
A: Playing in the woods and catching crayfish with my cousins in upstate NY where we grew up.
Q: If you could do another job for just one day, what would it be?
A: I'd be an animal rehabilitation worker. I love animals!
Q: If Hollywood made a movie about your life, who would you like to see cast as you?
A: Julia Styles.
Q: What would you like to be your greatest accomplishment?
A: To raise my kids to honor and serve Christ.