Designing a closet is a very stressful process because with most companies, once your closet system goes in, you will never be able to change it without a headache and a lot of money. So you'll want to make sure that the design is absolutely perfect so don't forget to count all of your clothes and shoes! I don't know about you but I'm pretty stressed just thinking about it. 
Well thankfully there is a company out there where you don't have to worry about any of that!
At Victory, we are different all the way from the design process to installation.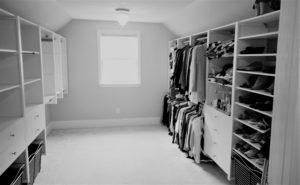 Design Process
Our design process is 3 easy steps. All you have to do is send in your measurements to your local Victory Closets and we'll send you a free 3-D design with the full price within 48-72 hours. Once you receive it, you can either make changes or tell us to go ahead and make it for you! That's it! Oh, and did I mention that it's hassle free? We guarantee that you will never feel pressured and our prices are so much lower than our competitors while our quality is just as nice so it's a no brainer anyways.
Check out this video of how to send your measurements in!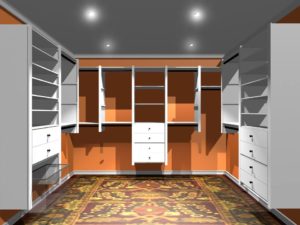 At Victory, we do 3-D designs instead of hand drawn ones. The benefits to having 3-D designs are that you get a visual of what your closet will look like, you'll receive it much faster, and you can make any changes to it! Once you ask for a change, you'll receive your new 3-D design within a couple of hours. The designs are free so instead of going online and trying to design a closet yourself, you get the help of a professional closet designer.
Our design process is stress free because our patented system allows you to change your mind and change your design…and I don't just mean your 3-D design! Our whole closet system is versatile so once your closet is installed, you can immediately start making changes to it. Don't have enough hanging space? Take out some shelves and easily put a hanging rod in. Not enough drawers? Easily insert our drawer spacers in between your shelves! Need more shelves but don't have enough? Call Victory and we'll get you more shelves!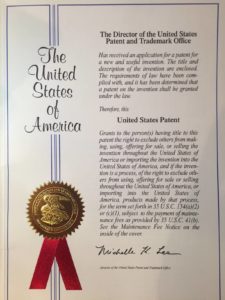 Learn how in this step by step video!
Although the design process is super easy, we want to just give you a few tips that will make it even more stress free. 
Why choose a custom closet system?
Wire racks or a single rod are what most people will find in their closets but honestly, they are a total waste of space and costly for what you actually get out of them. You only get one hanging space and one shelf to fit everything. With a custom closet system you can have a double hang section. That means you can put two hanging sections on top of each other. This will utilize more of your wall space and also open up another area of your closet for things like shoe shelves or drawers. 
At Victory, we use a wall mounted system which means you will have some space above and below the closet system. We do this so you still have a full shelf that goes all the way around your closet to store items on. You also have a little bit of space below your closet so you can still have your shoes in the closet even if you don't have a large walk in closet. With a wall mounted system, you can utilize every inch of your closet without paying for a ceiling to floor cabinetry.
Check out our blog about a wall mounted system here!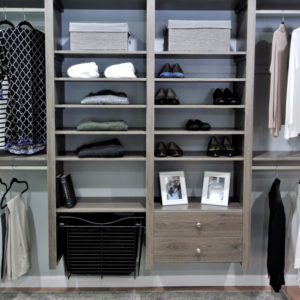 Have only one walk in closet?
Split your closet into his and her sections so that way you and your spouse can share one closet but keep your items separate. If you have a u-shaped closet, you can keep it symmetrical but most likely you will have different needs. Maybe she has some dresses and will need a long hanging section that he wouldn't normally need. And when the seasons change and you no longer want to hang your dresses in your closet, easily turn your long hang into a double hang for jackets or shelves for neatly folding sweaters. 
Balance
While you can rearrange your closet system once it's in, it's helpful to get a good balance of hanging and shelves. You'll want to think practically and not just choose for the look of the closet. It's ok if you have a his and hers closet and it's not symmetrical because you will both have different needs. It's also ok if you choose to have more hanging than shelves if that's what you need. You should have the closet of your dreams so don't be afraid to ask for more hanging or more shelves!
Have any more questions about the design process? Never be afraid to reach out to your local Victory Closets. Ready to submit your design now? Click the lets get started link above or email your free design and your hassle-free quote. We look forward to working with you!