Victory Closets was born from the idea that something was missing from today's custom closet systems: versatility.
With other closet organizers, the design you select is fixed, adding a lot of pressure to really get the design right. But what if you could reconfigure your closet layout, whenever and however you want? The Victory Closets patented closet organizer solution gives you beautiful, durable, sensibly-priced closet storage with the flexibility to change as your needs change. No commitment to a single custom closet design!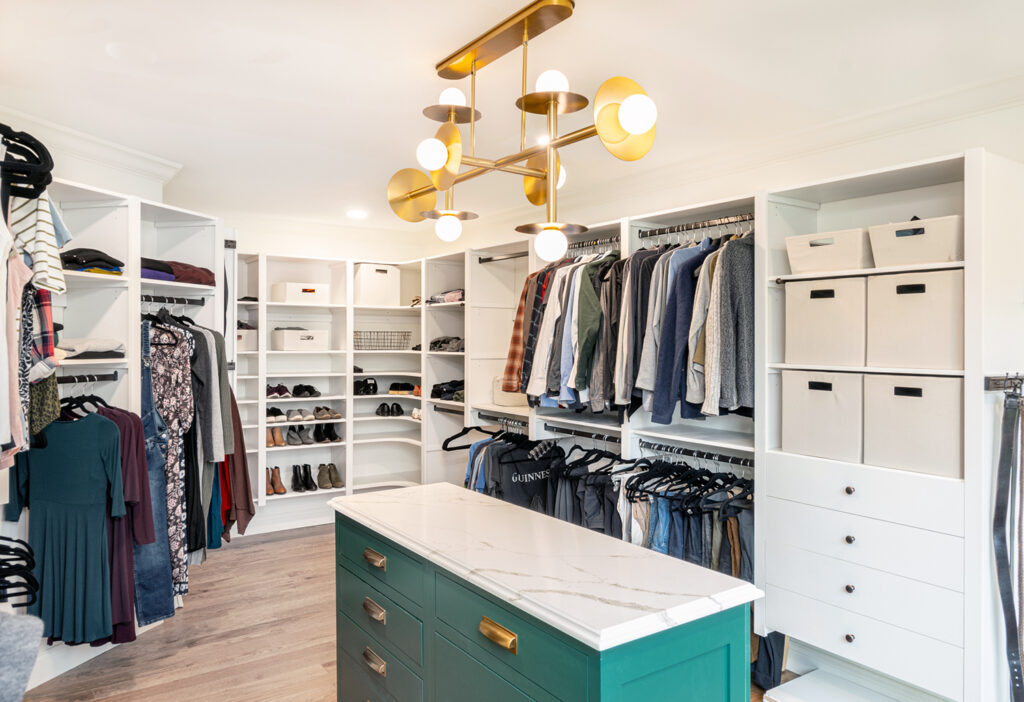 Our Vision:
To help make organizing your spaces easy, affordable and fun!
Our Mission:
To create beautiful, versatile, affordable storage solutions that can meet your storage needs now and have the flexibility to meet your future needs too. We thrive on delivering excellent quality and positive customer experiences that inspire you to recommend us to your friends and family.
Our design process is easy, and pricing is simple and straightforward.
Request a free design and estimate today and see why Victory Closets is a different kind of closet organizer!
Victory Closets are designed and built in Pennsylvania.
Greg Ahart, owner and founder of Victory Closets, has over 30 years of experience as a builder and cabinetmaker. He lives in Berks County, Pennsylvania with his wife and two daughters. In addition to spending time with his family, he enjoys cycling, golf, and being outdoors.
In 2013, while designing a wall-mounted sports equipment storage rack for his home, Greg found his project evolving into a new type of closet storage system. Already familiar with the current options on the market (wire racks, DIY kits and fully custom closets), Greg knew their limitations. These closet systems lacked versatility, were difficult to assemble, and were often very expensive.
Greg spent a year engineering and improving his idea for a new custom closet system. His goal was to create a design that had could be reconfigured and had the flexibility to be used for a variety of storage needs such as walk-in closets and reach-in closets, kitchen pantries, mudrooms, linen closets and laundry rooms. He wanted the look, feel, and quality of a custom-built closet, while keeping it simple, easy to reconfigure, and affordable for the average consumer, as well as for professionals who recognize its benefits for their own customers.
Once the system was perfected, he filed for a patent and introduced Victory Closets at the 2014 Philly Home Show. The response was overwhelming, and the positive feedback he received at the show proved he had uncovered a void in the marketplace and had even underestimated the need for this new type of closet system.
Victory Closets was granted a full utility patent in 2015 from the United States Patent and Trademark Office. The company has installed thousands of closets and expanded to three locations in Pennsylvania, serving homeowners, builders/remodelers, professional organizers, and interior designers in the Greater Philadelphia area, the Susquehanna Valley, Greater Lehigh Valley, Berks, Montgomery and Chester Counties, and into New Jersey.
Have More Questions?
Check out the Victory Closets FAQ.