Keeping drawers in your closet can be very convenient but they are also the most expensive thing to go into your closet. So we put together a list of why people put drawers in their closets to help you make your decision!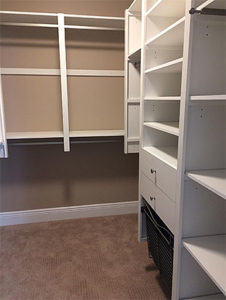 Keep all of your clothes together:
When you keep drawers in your closet, you will only have to go to one place to get changed. This eliminates the need of having a dresser in your bedroom. Since most people keep their under garments in their dressers, you can go right into your closet and change because essentially, your dresser will now be in your closet. A quick tip: keep your hamper in the closet as well so when you change out of your clothes, throw them into the hamper, and change into new clothes all in one space. You would be surprised by how your morning will become easier and less stressful!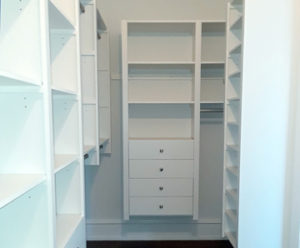 Creates more space in the bedroom:
By eliminating the dresser (or dressers) in your bedroom, you will have a lot more floor space which will open up your room. You will walk into your bedroom and breathe easier not having so much clutter created by extra furniture that you don't need. Since most people store items on top of their dresser, you can place them on floating shelves or put your TV on a wall mount which again, will cause less stress in the bedroom because you are not seeing all that clutter. 
Cost: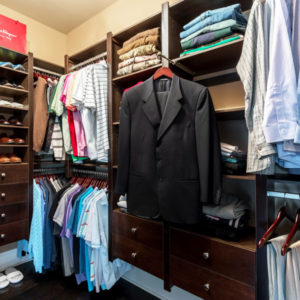 While drawers are the most expensive item to go into your closet, they cost about the same as a good quality dresser. So if you are moving and getting new furniture, save the money and space by skipping on the dresser and putting drawers in your closet instead. 
These are the typical reasons why people choose to have drawers in their closet instead of having a dresser. With a Victory Closet system, you can also move these drawers around inside your closet for your convenience. It is very easy to do and is perfect if you have a hard time committing to one layout. Here at Victory, we use real wood, dovetailed, and soft close drawers  so you know you are getting the best quality. 
If you are still unsure whether you'd like to have drawers in your closet or not, you can always go without to start and add them in later if you choose to. At Victory, we use stock parts to keep the cost of your closet low and still give you the custom closet of your dreams. You can always call us for any extra parts that you need, including drawers.