The idea of putting in a closet system can be both exciting and overwhelming.  It's simple to get past that feeling of being overwhelmed when you bring in a closet professional. They can walk you through the process and make it easy to get your dream closet.
To be prepared for your appointment, consider asking the following questions to ensure you're getting exactly what you need and want.
What is the Design Process?
This is an important question to ask when making your appointment with a closet professional. Important information to gather could include the following:
Do you offer free in-home consultations?
How long will the appointment take?
Would you offer a phone consultation rather than an in-home visit?
Will a 3D image of the proposed closet design be provided for me?
Does the estimate you provide include installation, or is that a separate fee?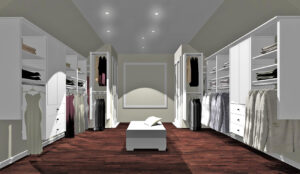 What Accessories and Storage Options Do You Offer?
Accessories and other storage options will help personalize your closet system to your personality and specific needs. It's important to find a designer that hears exactly what you want and helps you discover options that will work for you. Options and accessories could include:
Soft-close clothing drawers
Jewelry drawers with felt-lined dividers
Pull-out hampers with liners
Pull-out baskets
Valet rods
Glide-out belt, tie and scarf racks
Glide-out mirrors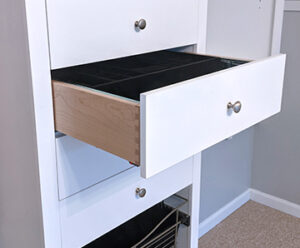 Can Your Closet System Be Reconfigured?
This is a critical question to ask your closet designer because you don't want to be locked into one design. Instead, ensure you invest in a system that offers flexibility. What might be needed now can easily change over the years. Look for a system that will change to meet your needs.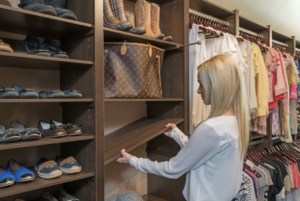 How Long is the Installation Process?
No one wants to stay at home all day while waiting for services to be completed. Look for a company that can offer quick, clean installation with as little disruption to your day as possible.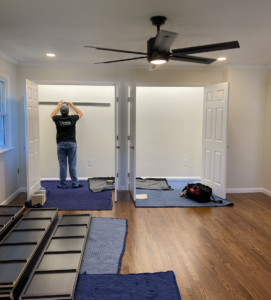 Do you Have References?
Before signing paperwork, or giving a deposit, do your due diligence and speak with customers that have experience with the company you're leaning toward. They'll be able to offer first-hand experiences with the entire process of getting their closet system, as well as how it's working for them.
While you're at it, go to google reviews and look the company up. You'll discover quickly if customer satisfaction is being met.
If you're ready for a custom closet, Victory Closets is here to help. Schedule an appointment with us and have these questions in hand to ensure you're getting exactly what you need. We make the process simple and enjoyable.