Before putting your home up for sale, ask yourself these 4 important questions.
Doing so, and taking action with your answers, could help bring you a more lucrative outcome.
1 – What needs attention?
This will require a pad, a pen and a simple walk-through of your home. Room by room, evaluate its appearance through the eyes of a purchaser. What stands out as obstacles that could keep a buyer from making an offer? Are those obstacles something you could address prior to putting your home up on the market?
2 – Is my home visually appealing to the majority?
When it comes to being visually appealing, the first thing to consider is the color palette of your home. Although some buyers might like bright and bold, the majority are looking for neutral colors because they won't require immediate attention when they move in. That said, a fresh coat of paint can make a substantial difference to the offers you receive because the truth is, first impressions count.
3 – What small changes can could I make?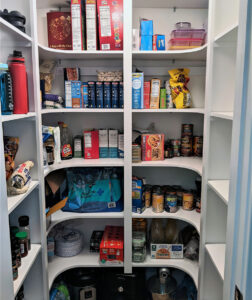 Small changes could be something as simple replacing broken blinds with a new, more visually appealing set. It could mean getting rid of that old sandbox that's not being used and has become an eyesore. Maybe your pantry is overflowing with expired foods that need to be tossed so it can look roomier and more organized. Perhaps the grout in your bathroom needs a good cleaning so it appears fresh and new. A combination of small changes can add up to big profits when selling your home.
4 – Do I Have Enough Storage Space?
Prospective homeowners look for comfortable living spaces with plenty of storage. This means it's time to declutter and remove items from your home that are no longer needed. Purging should be top of mind. You'll notice space opening up as you eliminate items, and that space is what buyers want to see.
They're also looking for built-in shelving, wall hooks, racks and closet systems. They instantly imagine themselves living in an organized home and that gives them peace of mind. Each of these things add equity to your home's value and might be missing in other homes they walk through, making yours a standout.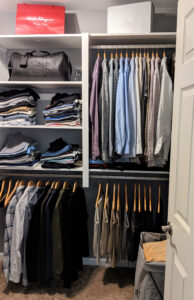 Selling your home may feel daunting at first, but when you take these four questions under consideration, and act on them, you'll have an organized plan of action that will bring positive results to your home and bank account.
If you need more storage, Victory Closets is your one-stop shop. We offer closet systems, as well as pantry and laundry room organizers. Our affordable, quality systems will wow those prospective buyers! Reach out today to get your free 3D Designs and quote.