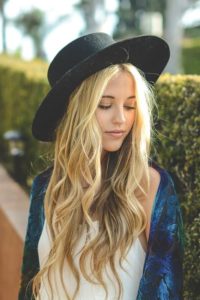 Fall is upon us! It's that wonderful time of year where we get to wear jeans, boots, and lighter outerwear before the winter boots and jackets come out. Knowing what the fall trends are this year will help you to rearrange your closet so you know what to make room for.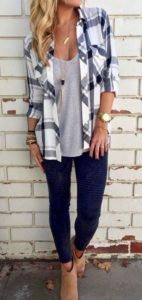 Colors:
As with the past few years, fall trends tend to consist of fall colors. If you want to add a splash of color into your wardrobe, you can't go wrong with mustard yellow, hunter green, red, burnt orange, dark purple, and navy blue. Of course black, gray, and white are always good go to colors as well! Flannel print is still in and they are a perfect way of adding a little color to your wardrobe. 
Tops:
Peasant tops, flannels, and sweaters are always great options for fall. Peasant tops are great on those warmer days where you might not need a jacket. Flannels can always be paired with sweaters by wearing the sweaters over top of the flannels. You can do this with any button up shirt including a denim shirt. On warmer days, a simple flannel will be just fine! 
Dresses:
Don't get rid of your medium and long hang just yet! Sweater and plaid dresses are in! Fall floral dresses are also in. Women are wearing tights and leggings in order to keep their legs warmer. You can also wear sweaters over your dresses or a cardigan to stay warm.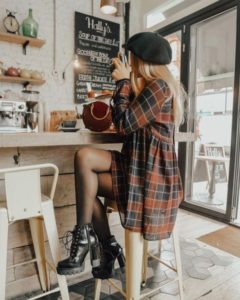 Skirts:
Skirts are also holding on during the fall season. However, it's time to switch out the shorter skater skirts for some knee length ones. You can pair your knee length skirt with a flannel (which can go over top or be tucked in), or a sweater. 
Pants:
Depending where you work, skinny jeans are always a great option for fall. This is the perfect time to wear ripped skinny jeans on the days where it isn't too cold. For those of you who work in the office you can sport knee length skirts or skinny dress pants. Feel free to add some color to your outfit by wearing skinny colored pants using any of the colors mentioned above!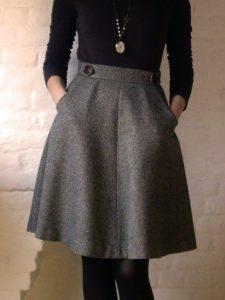 Jackets:
Keep those winter jackets away for as long as you can! Instead, go for a lighter army or leather jacket. The army jackets are best in a shade of green. The leather jacket can be in different colors as long as they are sticking to the fall colors. If you work in an office where they'd like you to dress up a little more, you can never go wrong with a blazer! Pin stripe blazers and pants are making their way back in.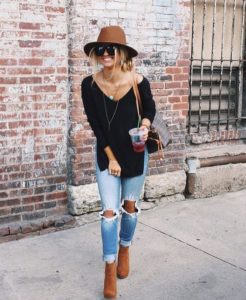 Shoes:
Every girl loves her boots! Ankle booties are the best way to go! Knee high boots are making their way out which is good for our closets because that means we get more shoe space! Ankle booties will fit in our normal shoe shelves. You can also never go wrong with flats and heels that have pointed toes. 
Accessories:
Who says hats are just for summer? Make room for some flat brimmed hats in your closet. These can be in tan or black to go with your outfits. The sun is still shining so keep those sunglasses handy for the days when you go pick some apples or get that perfect pumpkin for carving!
Now you know how to rearrange your closet to make room for the trending items of 2018! You can do this easily with our Victory Closet's system by just rearranging the shelves and hanging rods to fit your needs. If you don't have one of our systems, we hope this blog post was helpful in learning what the fall trends are! Victory is just one call or click away and you can have a quick and hassle free quote within a few days!