There are numerous benefits to investing in a franchise and that's why it has become a popular choice for new and experienced entrepreneurs. Discover 4 of the many advantages to buying a franchise that growth-driven potential business owners simply can't ignore.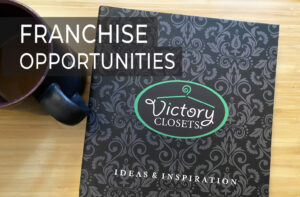 1) Proven Business Model
When you become a franchisee, you're buying a business that's already established in their systems, processes and branding. Beginning your new business with these things in place allows you to jump right into profitable activities.
2) Ongoing Training and Business Support
Franchisees work for themselves, but not by themselves. You'll be trained by industry experts who have learned what works and what doesn't. Thanks to the lessons they've already experienced, you'll be taught how to run a successful business by applying best practices that gain positive results. Both short-term and long-term guidance awaits you from the people that have the knowledge you need to launch and grow your business.
3) Increased Buying Power
When you buy a franchise, you're becoming part of a larger organization that already has contracts in place with suppliers. This allows you to enjoy reduced material costs which can equate to higher profitability.
4) Being Your Own Boss
The flexibility and freedom of choosing the days and hours you work is a perk you'll come to appreciate quickly. Gone are the days of asking for time off, or working your time off around a businesses schedule. When you own a franchise, you work hard so you can play hard.
If you're looking for a proven business model that offers support and the potential for future growth, a franchise might be the right fit for you.
Victory Closets has franchise opportunities available! We would love to talk with you about our simple, proven business model and patented product that is uniquely positioned for success in a fast-growing industry. Email us at info@victoryclosets.com or call 484-366-1836 to learn more.